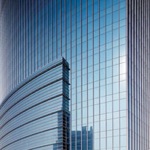 Commercial Real Estate Advisor
Commercial Property Manager
Expert Lease Negotiator
Niche Retail Property Manager/Advisor
Global Asset Manager
Relationship Whisperer
Glacier Peak Management Services Inc. delivers what matters most—increased value, enhanced service—with unmatched experience and results. We serve a broad range of property owners by providing unique expertise in every aspect of commercial real estate management. The bottom line: We stand apart by delivering visible, quantifiable results for the assets and portfolios entrusted to Glacier Peak Management Services Inc.
As your Real Estate Advisor and Manager, we incorporate a systematic process of operating, maintaining, upgrading each property in a cost-effective manner. In doing so, our objective is for you the owner, to achieve the greatest return on your investment.
Most active money managers produce worse returns than an index, but as your asset manager, we strive to enhance and add value with everything we do. It includes the management of the whole life cycle, working with designers, contractors, leasing/sales brokers.
Our level of understanding, on-the-ground coverage and attention to detail provides clients with a distinct competitive advantage. We manage with consistency and quality—no matter the location or property type. Our knowledgeable teams collaborate to develop custom-tailor plans using Glacier Peak Management Services Inc. complete spectrum of integrated services.
Discover how Asset Services can elevate your returns.
Niche Retail Advisor
Glacier Peak Management Services, Inc. possess an unparalleled knowledge and expertise in commercial retail space. With over twenty years of owning and operating a commercial property management company whose niche is retail we possess an in-depth knowledge of retail-consumer trends.
Working on behalf of Landlords and collaborating with national as well a mom-and-pop retail tenants, we offer a unique platform with which to offer our services as both an advisor and lease negotiator.
We are able to enhance the Landlord-Tenant partnership by leaps and bounds.
We collaborate with anchor tenants and Landlords to address complex go-to market logistics. This is modern marketing. We approach brand strategy with twenty years of structured thinking and collective intuition to create solutions that drive consumer engagement in an interconnected global marketplace.
We create brand identity and powerful activation assets that fulfill brand promises. We design to influence and help tell powerful brand stories that can start and build momentum.